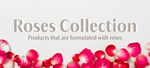 The QUEEN of medicinal plants: The Rose. The rose is an extraordinary plant in the truest sense of the world. It has sharp thorns, yet so magnificent, delicate flowers. It has a firmly rooted, solid root system but also a beguiling scent. You could say the rose moves between opposites, combining these polarities through harmonious balance. It likes to unfurl these properties, which also lead to its use as a medicinal plant.  To date, over 400 different substances have been identified in essential rose oil alone. These are furthermore tannins, liquids, waxes and resins, which can also be used for...
---
Our Award Winning Products  Straight from our healing medical garden in Germany, we present our 100% Natural and Organic award winning products that have been recognised by multiple reputable beauty organisations out there.   ROSE DAY CREAM LIGHT - Hydrates, harmonises and soothes the skin Suitable for dry, sensitive skin The classic in Dr Hauschka's day care range, ROSE DAY CREAM LIGHT, was awarded the Daily Vanity Expert's Choice award in 2021. This light weight and nourishing moisturizer is best for Singapore's humid and hot weather. Containing over 30 roses, blends of rose water, rose wax and marshmallow helps to keep...
---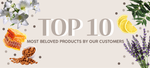 "My favourite Dr. Hauschka product! Even when I skip moisturiser, the minerals in the   toner would keep my face moist till the morning."    Lee Hui Khee       "I can't live w/o it! Cleansing Cream is one of my favourite which makes my skin  soft, smooth, calm, moisturise + reduces blackheads!"  山崎なつ子         "Best product I've ever put on my skin! I've been using (as needed) for almost 5 years."   Marsha        "Well worth it! Got rid of some dry flaky skin on my eye lid only after 2 uses."   Teresa             "LOVE this!...